Chargebackprevention.org provides industry leading information on how to prevent chargebacks before they happen. We have partnered with the best chargeback prevention companies available to provide your business with peace of mind and longevity.
Chargebacks not only cost you fees they can cost you your business. Learn how to stop chargebacks before they happen.
Avoid Exceeding Chargeback Limits
Reducing chargebacks not only helps the bottomline, but could save your business from losing it's credit card processing.
Chargeback Prevention
Stop chargebacks before they happen. If you aren't proactively preventing chargebacks they could cost you your business. Take action now.
Avoid Costly Fees
Avoid expensive fines, fees and penalties…and potential loss of your credit card processing
Prevent Fraud
Merchant have lost over $100 billion due to fraud, which includes: unauthorized transactions, fees, interest and penalties due to chargebacks.
Customer Experience
Stop focusing on chargebacks and focus on what's most important. The Customer Experience.
Scale Your Business
Reducing your chargeback ratios builds a solid relationship with your credit card processor. They can lead to the ability to process more transactions each month.
Free Chargeback Assessment
Merchants use chargeback protection services
Clients have seen chargebacks reduced by:
Of cardholders Do Not contact merchant until after a dispute is filed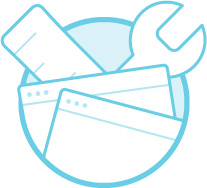 Gain access to the top card issuers and stop chargebacks before they even start.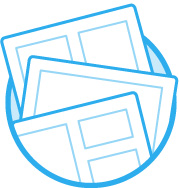 Reduce chargeback ratios and build a better relationship with your credit card processor.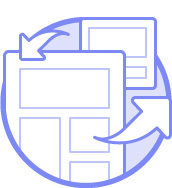 You will have the option to refund your customer prior to receiving a chargeback. This is a win-win for everyone involved. You can elect to resolve the dispute directly with the customer to prevent the chargeback easily through an online portal.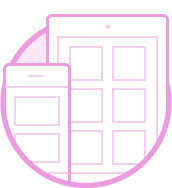 Stop fraud directly at the source. As an online business you are vulnerable to high levels of fraud causing unwanted fees and possible penalties due to chargebacks.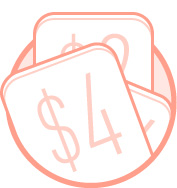 Reducing your chargeback ratio can increase your monthly processing approvals. Being able to process more will allow you to grow your business to the next level.
Eliminate chargeback and reduce chargeback ratios
Improve customer experience by proactively resolving disputes
Keep your merchant account active and process higher volume
Save money on unwanted fraud charges and fees
Versatile Options
We have partnerships with the best chargeback protection agencies in the industry. Contact us today and let us match you with the best fit for your business needs.
Different Options For Different Needs
We will pair you up with the right services for your unique situation.
Free Chargeback Assessment
We will review your current situation to see how our services can help your business.
Excellent Customer Service
We pride ourself on our customer experience.
How to Prevent Chargebacks Do you sell goods and services online? If you do, you likely understand the paramount importance of being able to accept credit card payments. Although this is an important part of business, some customers will utilize the opportunity to...
View image | gettyimages.com Credit Card Processing Accepting credit cards is a key part to any business these days. It allows you to scale your business and increase revenue. Getting a merchant account helps bring brand identity, convenience, and trust to your...
Look No Further. Get Started Today